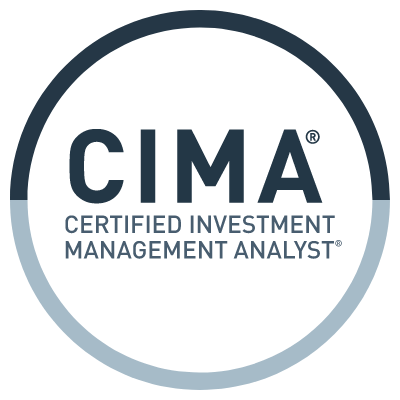 Fred Greene leads the Woodforest team of Financial Advisors and directs strategic growth. He is also the senior partner of Greene Wentzler Wealth and has developed the team's risk management philosophy that combines income and growth strategies to potentially achieve a more stabilized portfolio return over time. He has built his wealth strategies practice on this customized approach based on prudent capital markets guidance, superior client service, communication and integrity.
Fred began his advisory career in 1983 and has always strived to help his clients achieve their desired financial outcomes. He establishes deep, meaningful relationships and still works with clients that have been with him since the beginning of his career. Fred utilizes both his 35+ years of industry experience and his many designations, to design investment plans tailored to each client's unique goals and risk tolerances.
Community Involvement and Support
Kiwanis Club of The Woodlands Member, Past President & Board Member
Interfaith of The Woodlands
South Texas Wing of Angel Flight Pilot
Texas Tobacco Settlement Permanent Trust Account Investment Advisory Committee
The Woodlands Waterway Arts Council
Education and Certifications
St. Louis University, BS Aeronautics
Certified Investment Management Analyst (CIMA®) 2000
Advanced Investment Strategist, 2013
Preferred Portfolio Manager 1995, Securities Industry Institute 1995
Series 3, 4, 5, 7, 8, 9, 10, 63 and 65 Securities Licenses
Professional Experience and Recognition
Raymond James Financial Services Chairman's Councils for 2013 - 2016 and Leaders Council for 2017 - 2021¹
Bank Investment Consultant (BIC) magazine's Top 100 Bank Advisors for 2014, 2016 - 2019²
FINRA's District 6 Business Committee
CIBC World Markets
First Union Securities
EVEREN Securities
PaineWebber/Rotan Mosle
Merrill Lynch
1Membership is based on prior fiscal year production. Re-qualification is required annually. The ranking may not be representative of any one client's experience, is not an endorsement, and is not indicative of advisors future performance. No fee is paid in exchange for this award/rating.
2To compile the list, multiple variables were combined into one composite score. The six categories used are: (1) assets under management; (2) trailing-12 month production; (3) percentage increase in AUM from the previous year; (4) percentage increase in T-12 production; (5) amount of fee business; and (6) the ratio of production-per-AUM. (Note: 2015 AUM was defined as the amount an advisor had as of Aug. 31, 2016. Likewise, for T-12 production, the 12-month period ending Aug. 31, 2016 was used.) The nominees were ranked by each of the six categories and then six different scores were calculated based on where they ranked. Those six scores were used to compile the final list. The ranking may not be representative of any one client's experience, is not an endorsement, and is not indicative of advisor's future performance. Neither Raymond James nor any of its Financial Advisors pay a fee in exchange for this award/rating. BIC is not affiliated with Raymond James.
Raymond James is not affiliated with the above organizations and/or charitable causes.
Investments & Wealth Institute™ (The Institute) is the owner of the certification marks "CIMA®" and "Certified Investment Management Analyst℠." Use of CIMA® and/or Certified Investment Management Analyst℠ signifies that the user has successfully completed The Institute's initial and ongoing credentialing requirements for investment management professionals.